Raise The Roof
The Raise the Roof is the first capital campaign of The Potter's House of Denver.  The focus of Raise the Roof is to repair and replace the 32,771 total square feet of the sanctuary roof.  This roof has received only limited maintenance since the original construction of the sanctuary over 20 years ago.  In the past two years the roof has been damaged by severe winds; tearing the seams and lifting...
May Day and Mom
When I was in elementary school I remembered cutting out paper flowers on May Day (May 1st) and bringing them home to my mother.  I was always so proud to show off my art work and to watch her smile as I described how I made each paper flower.  She was always there for me and my two brothers when we came home from school, waiting with a hug and snacks for each of us as well as any one of our...
The Power of Agreement
Most dictionaries written by men say that agreement is the act of agreeing. In God's book it says in Matthew 18:19 that if two of you agree on earth concerning anything you ask, it will be done by my father in heaven. Just think about it, if you and I agree, what could we accomplish? If you stood on God's word and agreed with your spouse, your children, your co-workers, your best friend, what...
Wisdom Teeth
Wisdom is a good thing! Everyone should seek wisdom – but wisdom TEETH?? Now that is something altogether different! When I was a super broke, no insurance having Bible College student my wisdom teeth decided that they would try and make their grand entrance to my mouth! I thought I knew what pain was until those lovely pearls began to push and cram and try and break thru my gums! The pressure in...
Incredible Faith
One of the things I enjoy and appreciate of God's Word is that it's able to minister to every area and stage of our life. Behind every story, parable and historic occurrence lies an immense amount of truths for our edification. For the Bible was not written simply for our information, but rather our transformation. We must allow the Word of God to influence our daily routines, our...
The Car Started
My friends and I circled the car in frustration. Four teenagers with one car stuck on the side of the road. We had done all we knew to do. Checked the gas, the oil tank, the starter, etc. My friend, Jamal, the owner of the car, took a mechanics class in high school and even he had no idea what to do. Now this car was nothing special, but it was still qualified to get us from point A to B, and...
Celebrating Our 3rd Birthday: "We're Better...
It seem like only yesterday The Potter's House of Denver was born. "Happy Birthday Potter House of Denver", we are 3 years old now! Birthdays always make you reflect and look back on that year's accomplishments. I believe, PHD's birthday (wishes) blessings are unwrapped because our aim is to witness, encourage, and win souls for Christ. Oh yea…we're better together, reminding people that they are...
Comeback
Sometimes, do you feel like you are living in a tug of war? I remember as a child playing the game, in gym. There was one time I sat back and observed; each team in the beginning began screaming, then both teams got louder and louder, then one team began to concentrate on how to win. The winner's comeback strategy was to focus on getting the prize. Is that often the way life is for us? Does the...
All Things in Love
One of the most wonderful yet difficult things to do is love. In the Bible Jesus says, "This is my commandment, that you love one another as I have loved you." John 15:12. The love of Jesus is a powerful and beautiful love that is full of forgiveness and grace. Jesus died upon the cross that we may have salvation. He gave his life so that we, a sinner, can have eternal life. And we are to love one...
2 tags
Love Like You've Never Been Hurt
In Genesis 41, 42 we pick up on the story of Joseph (convicted 20 years for a crime he didn't commit – set up by his own brothers, and they thought he was dead).  Now he has the power in his hands, and now he has a choice – he can either repay them, or he can love like he had never been hurt.  He chose to love like he was never hurt, and he was able to say that, "you meant it for evil, but God...
What's Love Got To Do With It
February is considered the "Love" month and there are many different ways people perceive love and depending on how they see love will determine how they give love. Some may receive love through: affection, another through acts of kindness and while another may see love by receiving gifts. Nicholas Sparks stated, "Love is more than three words mumbled before bedtime. Love is sustained by action, a...
YES!
When I was about 10 years old I had a Nintendo and I loved it. One particular game that I loved to play was, Mike Tyson's Punch Out. In that game you would start off as a little young boxer who would have to fight all these bigger, stronger, faster boxers. It seemed impossible to win. Every time I played I would always lose. Over and over again I would try to beat these bigger boxers. I often felt...
2 tags
Asking for Yes
"This is the year of the YES!" That is what our Pastor, Pastor Chris Hill has declared for 2013! He followed it with a challenge, "What would you ask God for if you KNEW it was a YES?" When I heard it was the year of YES I got SO, SO excited! YES LORD! I say YES to You and You say YES to me!  Joy filled my heart! Hope rose up in me! God had spoken to MY Pastor and this is the decree over this...
Say Yes
If you knew God's answer was already "YES", what would you ask for? – Dr. Chris Hill This question alone will elevate your faith and trust in God to a "higher level". It reminds every believer in Christ Jesus that God's will for our lives is to tap into every promise that He made to His people. Although the blessing of the Lord is on its way, it's important to see yourself as a winner through the...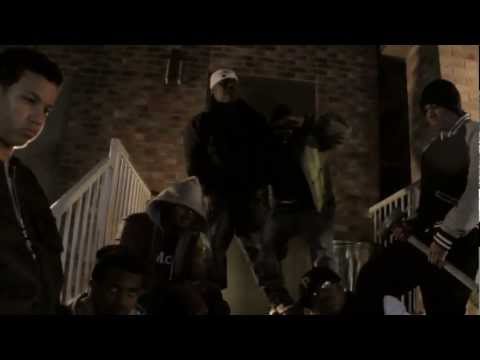 Advent: The Value of Christmas
There is so much happening in the Advent season.  All of the preparation leading up to Christmas day; we must work on travel plans or who may be coming to visit.  Then, there are all the gifts that we must purchase and how we are going to afford it all.  There is the traffic and the crowded stores. Everyone is busy and the pressure just seems to be ever growing. Our attitude slowly begins to...
7 tags
Be Prepared
Awakened from my sleep, I hear the sounds of sleigh bells and footsteps walking across my roof. At the age of eight I remember the excitement I felt as I laid in bed. The soft, warm Teenage Mutant Ninja Turtles blankets pulled up to my chin as I whispered my sister's name to wake up, so she could be my witness.  I was hearing the sounds of this so called myth Santa Claus.  I didn't have a fire...
5 tags
Get Ready He's Coming
December has finally arrived and we begin the Advent season. Advent is a period of waiting and preparation, extending over a period of four Sundays leading up to Christmas. The Word Advent means, "coming" or "visit" it refers first to the celebration of the birth of Jesus, second to the acceptance of Jesus in our lives through grace and finally, to His Second Coming at the end of time. During...
7 tags
Family Tradition
I come from a blended family. I thought it was totally normal until I got older and realized how hard both sets of my parents worked to make and work out everything smooth for me and my siblings.  They were amazing at arranging holidays and events so that we could celebrate with both sides and be part of the traditions each families held dear. In the house that I lived in most of the time, my...
Watch
TPHD & Feed the Children partner up to provide for over 800 families! A Big Thank You to all of our volunteers! What a blessing it is to be a blessing to our community!
Thanksgiving or Giving Thanks
The origin of the modern Thanksgiving celebration is based on the harvest festival of the Puritan Pilgrims who came to the Massachusetts colony in 1621 seeking freedom from the religious persecution they experienced in England.  History records that their arrival to this new land was not an easy one; about half of the original 102 Mayflower passengers died during their first winter.  Therefore,...
Watch
The Potter's World Children's Ministry Presents: The Christmas Shoe Tree A Musical. Join us as we celebrate our talented Kids on December 7th & 8th at 7pm!
2 tags
Watch
Don't miss TGIW (Thank God it's Wednesday!). Every week at 6:30pm… something incredible!
8 tags
Gracias
November is one of my favorite months of the year. You may think it's because of all the great food we'll eat, or my wife's pumpkin cookies, or because all my favorite Starbucks drinks are back on the menu. All valid reasons! But the real reason I like November is that it challenges us to be grateful. Our lives, character and even our vocabulary is steered into the avenues of thanksgiving. I am...
Watch
Come to Church. Serve in Church. Stay in Church
10 tags
A Pause to Praise
Luke 17:17-19 17 And Jesus answering said, "Were there not ten cleansed? but where are the nine? 18 There are not found that returned to give glory to God, save this stranger". 19 And he said unto him, "Arise, go thy way: thy faith hath made thee whole".  KJV   The times, in the Bible when Jesus asks his disciples questions, have always given me pause.  Undoubtedly HE is...
Season of Overflow
We all desire overflow in our life, yet we seem to remember the droughts more. I began looking back over my life and realized there were many of them and then God revealed that at that time in my life I didn't understand the rain of God. I just looked at his reign. When I began to look at the rain ——I began to view things very different. I began to develop a formula during the...
5 tags
Overflow
Pastor has declared the month of October as overflow month, and I was thinking how I might understand and celebrate the month of overflow. I don't know about you but overflow always reminds me of water, and something running over, you know, the bath tub, the sink, the toilet, the coffee pot. The dictionary tells us that overflow means "to flow or run over the top, brim, or banks" or "to cause to...
Rain in the Rockies
July 2012 was a very difficult month for us here in Colorado. It seemed as though the enemy came in like a flood and wreaked havoc over our community both locally and across the plains. There were raging fires in the mountains, and slayings in our streets. July is the seventh month in the calendar.  The number 7 signifies the perfect rest of God – His completeness, and perfection.  However the...
Ear Vision: Can You Hear Me Now?
In 1 Kings 18:41 the Lord does a work with the prophet Elijah that affords us the privilege of a concept that I believe is very significant to this season of rain and outpouring that we are in. That concept lies in this thought: What God does in your life is not so much about what you are seeing as much as it is about what you are hearing. It is what I call Ear Vision. If we were at church I would...
6 tags
Upside Down Bumbershoot
Years ago when I was child growing up in Seattle I would remember each September the City hosting its annual Bumbershoot Music and Arts Festival. These were fun days filled with outdoor concerts, carnival rides and food vendors of every flavor. The name of the festival was taken from "bumbershoot" a colloquial term for "umbrella" probably coined in the 19th century a portmanteau of the words...
11 tags
Prophetic Hearing
1Kings 18:41 (NIV) …And Elijah said to Ahab, "Go, eat and drink, for there is the sound of a heavy rain." Just imagine three blistering years of no rain! The nation of Israel is choked in a cloud of arid dust. The babbling brooks are now dead silent and even the deepest wells have run dry. Three years prior the Prophet Elijah had spoken the Word of the Lord and from that day...
Watch
Don't miss Pastor Donnie McClurkin on Wednesday September 5th, 2012 at 6:30pm at The Potter's House Church of Denver!
Back to the Future
Maybe you aren't familiar with the story of Marty McFly time traveling in a DeLorean to secure his present and future existence, but "Back To The Future" was one of my favorite movie series growing up. Marty's realization of the power he had at his disposal with the time machine(eh hem, the DeLorean) was absolutely fascinating. Beyond the entertainment value, the stories...
Starting Over
I've started over more times than I would like to admit. There were times when I chose to begin again and times when life chose that I should. I've made many wrong choices and paid the price for them; from financial, to substance abuse and relationship problems, they all ended with me starting over in some form or fashion. Then there are the things of life; there are the deaths, lost jobs, natural...
10 tags
Something New
It was March of 1987 that my life seemed to be at a standstill. Every opportunity I seized resulted in a closed door. Feeling discouraged I began to pray and ask God for a change. Needless to say, He said, "move to Colorado." I thought to myself as a single parent, what do I have to lose? Nothing, because all doors were closed. So I packed my bags and within days I said goodbye to my family and...
7 tags
What is Favor?
To me, favor is: Luke 2:52 tells us "Jesus increased in wisdom and stature, and in favor with God and man".  This should be every Christian's desire, to increase with the wisdom & the favor of God in their lives. We don't want to just have favor with God, we should desire the favor with man also because that's who God uses to bless us on the Earth. Webster's Dictionary...